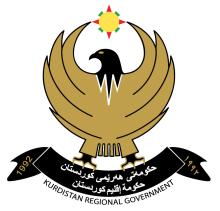 The Kurdistan Regional Government of Iraq (KRG) is concerned by the decision of the Turkish Parliament granting a one-year authorisation for the Turkish government to conduct military operations in the Kurdistan Region in Iraq against the Kurdistan Worker's Party (PKK).
We appeal to our friend and neighbour Turkey to refrain from military action in Iraq. The KRG seeks no conflict with Turkey. We do not and will not allow our territory to be used by anyone to attack or undermine Turkey or any of our neighbours. We do not interfere in the internal affairs of Turkey, and we expect the same in return.
The KRG condemns the killing of innocent people in Turkey and does not believe that violence solves any problem. The KRG supports a political process to achieve a comprehensive political solution to the problem of the PKK, which has lasted for 28 years. This problem will not be solved solely through military means. Indeed, a Turkish military attack on the Kurdistan Region of Iraq would make the situation worse, complicating the prospects for a political solution in Turkey and threatening the fragile progress that is being made in Iraq.
The KRG considers good relations with Turkey a top priority. The Turkish people are our friends and neighbours with whom we have much in common. Turkish trade and investment have been instrumental in our region's economic growth. Any problems or disagreements between the KRG and Turkey should be solved through diplomacy and dialogue. The KRG welcomes direct dialogue with Ankara on all issues of common interest or concern, including the PKK. An incursion would be detrimental to all Iraq, to Turkey and the Middle East.
source : krg.org