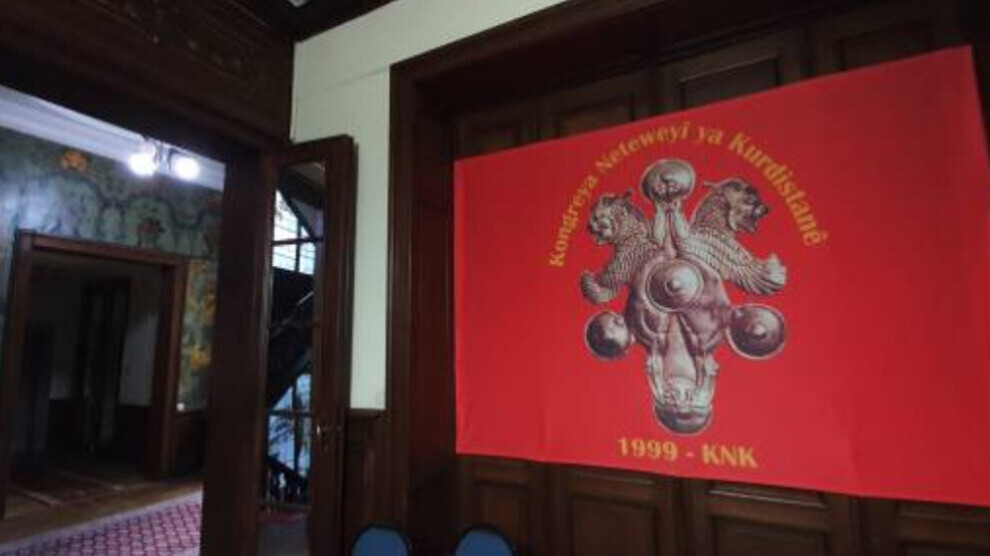 Kurds gather against occupation attacks
The Kurdistan National Congress (KNK) announced that it will organize a workshop on May 15 to evaluate the large-scale invasion attacks launched by the Turkish state on the Metina, Zap and Avashin regions of South Kurdistan on April 24
The KNK Executive Council said that "These massive attacks target not only the HPG (People's Defence Forces) but also all the gains of the Kurds and aims at the occupation of South Kurdistan as a whole. April 24 is the anniversary of the genocide against the Armenian people. It is no coincidence that the latest military operation was initiated on the anniversary of the genocide. The message it gives is a Kurdish genocide."
The KNK stated that they would bring together representatives of Kurdish parties, organizations and institutions as well as intellectuals, academics, writers, journalists, artists, religious representatives and other Kurdish communities in Kurdistan and abroad in order to shape a "national attitude" against the attacks and occupation.
The workshop will start via Zoom on May 15 at 10.00 European time and at 11.00 Kurdistan time. The workshop will continue until 20.30.
The KNK Executive Council called for participation in the online conference titled "Workshop on national attitude against Turkish state occupation".
AYDAR: THIS IS AN ATTACK OF ELIMINATION
Speaking to ANF about the workshop, KNK Executive Council Member Zübeyir Aydar said, "Our goal is to warn the Kurdistan and the world public opinion against these attacks of Turkey."
"It is an all-out genocide and annihilation attack," he added.
"The ruling clique in Turkey is an Enverist clique. It is no coincidence that the latest military operation was launched on the anniversary of the decision of the Committee of Union and Progress to subject Armenians, Assyrian-Syriacs and Greeks to genocide 106 years ago. It is a message of genocide," Aydar noted.
"They attack to destroy Kurdish gains. They aim to eliminate anything which is related to Kurdishness, " he remarked.
Stating that the Turkish state built itself on the extermination of other peoples, Aydar pointed out that the Turkish state now wants to do the same thing by "exterminating the Kurds".
"TIME TO UNITE AGAINST THE ENEMY"
"We invited Kurds from all professions. Today is the time to unite against the enemy. It is time to stop its genocidal attacks. We can get results if we act together. We call on all the people of Kurdistan to take a stand against persecution. This is our goal," Aydar said.
https://anfenglish.com/kurdistan/kurds- ... stan-52026